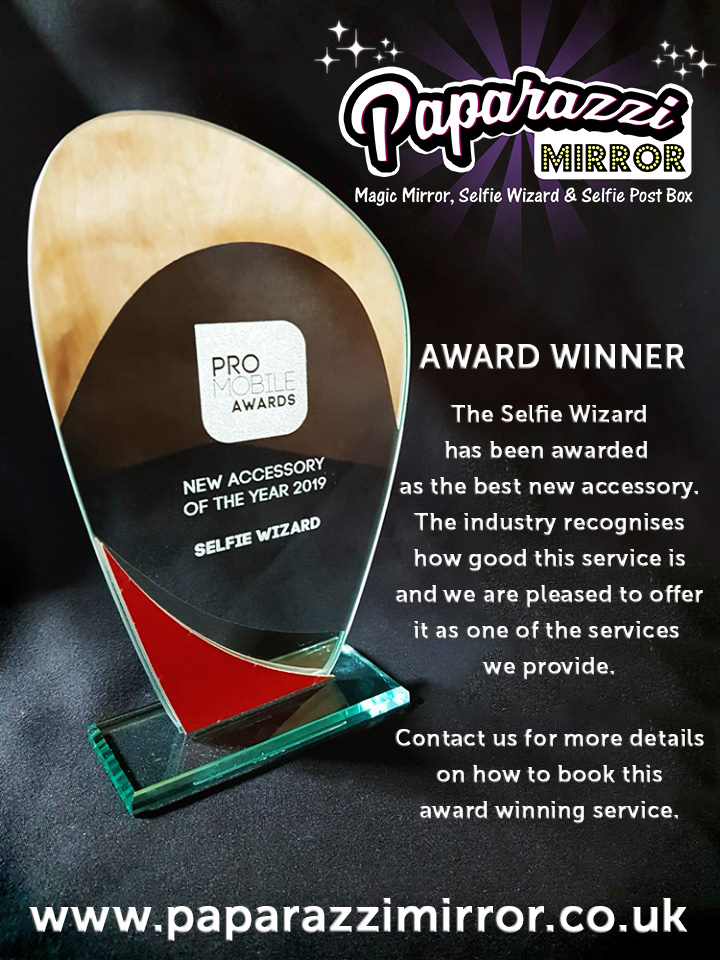 Award Winner
The Selfie Wizard has been awarded the Best New Accessory award for 2019 at the Pro Mobile Awards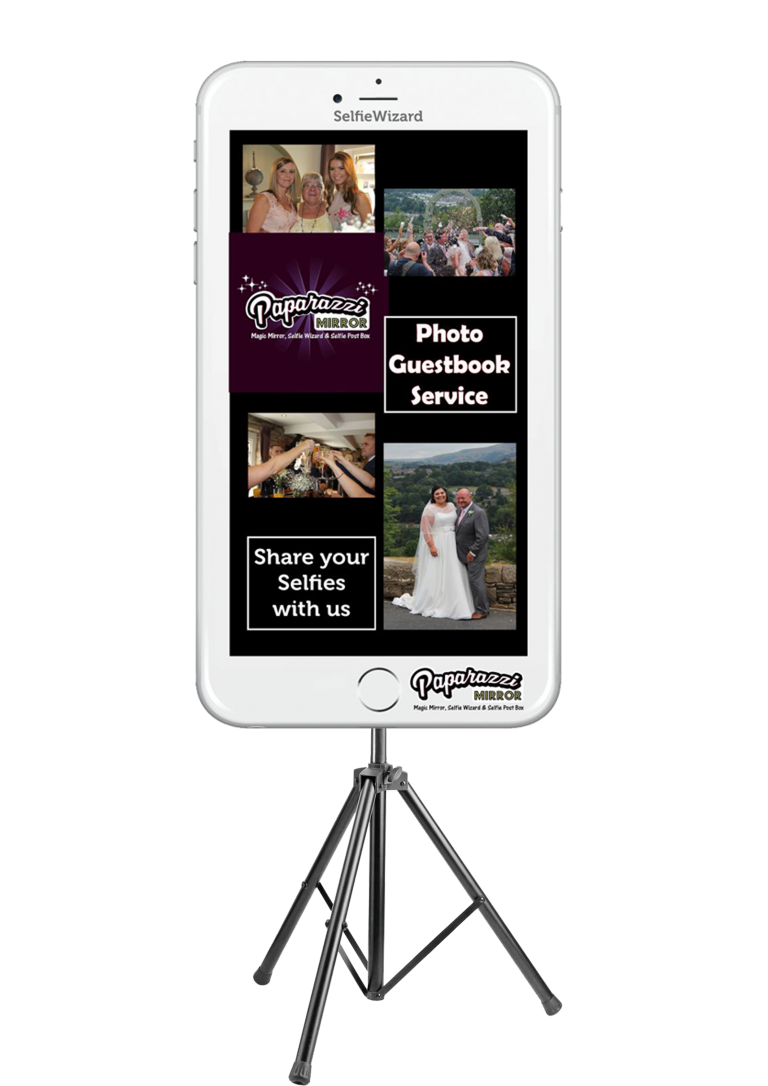 Quick, Simple and Entertaining
Your guests will take photo's on their mobiles throughout the day and night of your wedding or other event.
Many of the photos they take you will never see or you will have to keep asking people to send them to you.
The Selfie Wizard will help with this. Your guests can take a photo, send it to the Wizard in 3 simple steps, their photos will then show on our large screen (don't worry we make sure photos added are suitable for viewing before they show).
Every photo that is sent YOU will receive on a USB stick and if you choose our print package you can also have a photo album full of prints.