Customer care is our Number 1 priority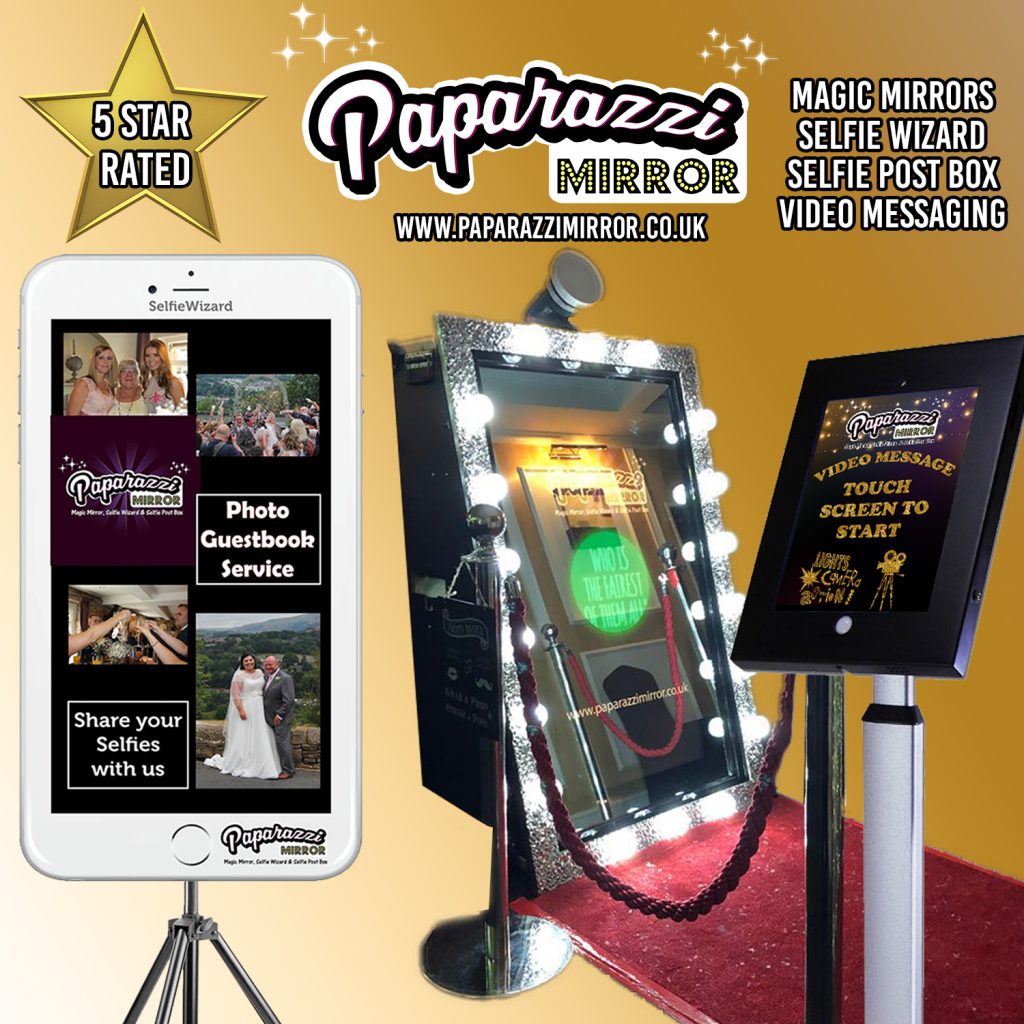 3 Great Services Available
Based in Manchester, we are a family run business.
Looking for a quality Magic Mirror Hire Service you can depend on? Well, look no further. We're Paparazzi Mirror, We are committed to being the best at what we do, serving clients in the North West area by not just meeting their expectations, but exceeding them.
Our fully interactive mirror will take photos of you and your guests, it will then print the photo.
The Selfie Wizard is the very latest service for photos at an event.
The Selfie Post Box is the first of it's kind in the world.
We are fully insured and PAT tested
If You Love Photos We have The Perfect Service For You. (Click the + to get more details on each service)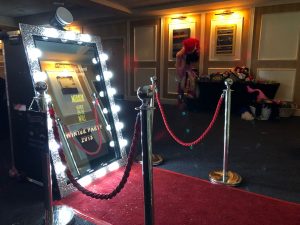 With our Magic Mirror you get all of the Extras included at no extra cost
Extras include:
Guest Book with a copy of all photos the mirror takes

Download of all photos the day after your event

Use of a large selection of props

2 prints (1 for the guest 1 for the photo album) Extras on request

Personalised photo template

Personalised Mirror Screen 

VIP carpet and queue poles

2 Mirror Attendants

Facebook album for you and your guests to share

Backdrop, no need to worry about unwanted people or objects in the background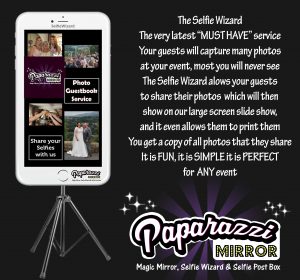 We offer 2 packages to keep it simple. Packages are for 3 hours
Package one is our Digital Package. 
This includes instructions on all tables for your guests, the instructions also have some photo ideas on the back. A large screen slide show, USB stick with all the images your guest sends to the Wizard.
Package 2 is our Print Package.
You get everything in the digital package but also you get prints and a photo album with up to 200 prints in it. (200 is usually more than enough at an event) The print package will give 400 prints this is 200 for your album and 200 for the guests. We have set this as this amount as it would be unusual to need anymore, if you want more than the 400 we do offer an upgrade.
When a photo is printed it will print in a nice template that has been created for your event, see pics for a sample of an actual print. it takes roughly 10 seconds for a photo to be sent to the wizard and printed. This makes guests WANT to send their photos which in turn means YOU get to see what you maybe would never have got to see before
You could literally have a room full of photographers capturing the moments your main photographer doesn't see, photos from different angles and photos that are taken after your photographer has left.
The Selfie Wizard WILL create an entertaining way of capturing memories that will stay with you forever.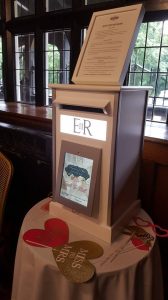 The selfie post box is unique
It is a post box with a lock on the back
it is also a photo station where you and your guests can take a pic, then send it to yourself (Venue WiFi required for instant sending)
All images are sent to you the day after your event.
The photos it takes are templated to make them unique to your event (see pics from one at a recent wedding)
All bookings are subject to location and availability
Just a few companies & charities we have worked with